Security Policy
DIAGONAL COMPANY aware of the need to provide maximum safety both operating legally and their customers has ISO-9001 and ISO-27001 certifications, business recovery plans thoroughly prepared for immediate deployment in case it was necessary, and a strict compliance with the laws in force in all respects with a very special focus on the management and processing of information and data protection (strict compliance LOPD in its entirety).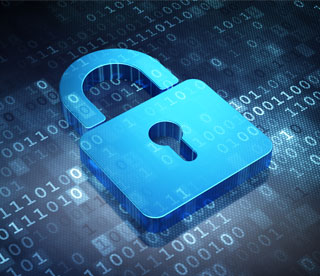 The main purpose of this Privacy Policy is to establish a performance model that allows to protect information against threats losses and unauthorized access in order to preserve confidentiality, integrity and availability of information, always ensuring continuity business before any accident or unforeseen.
Management of Information Security in Servinform Group is a cross-project in which all members are involved in your organization, led by a Safety Committee with the authority to play an active role in the Management System Information Security, monitoring its implementation, development and maintenance.
The information security and business continuity plans in all circumstances are considered by DIAGONAL COMPANY as basic requirements for the development of this activity (virtualized servers, cloud computing and strict implementation of ISO 27001:2013).
In order to comply with applicable regulations regarding safety in general and computer security in particular DIAGONAL COMPANY has established control mechanisms whose objectives are:
Ensure compliance with current legislation, regulations and agreements with third parties which affects the processing of information.
Ensure confidentiality of the data obtained and managed, ensuring the availability of information systems, both in the services offered to clients and internal management as well as ensuring the integrity of information, avoiding alterations therein.
Ensure continuity in the operations of the company in order to allow normal operation of critical services even if some of its functions were damaged by an internal or external accident.
Promoting competition, awareness and training in information security.
The responsibility of employees in relation to report security breaches; preserve confidentiality, integrity and availability of information assets in compliance with this policy and enforce policies and procedures inherent Management System of Information Security.
This security policy information will be found always aligned with the general policies of DIAGONAL COMPANY and serve as the framework to other internal management systems, such as quality or environmental policies.